Cheshire West Growth Team
Cheshire West and Chester Council has clear ambitions to grow its economy and improve business and employment opportunities. Our role is to support the private sector to invest and grow and to support local residents to access local employment.
By working with key partners in the public and private sector we aim to offer an easily accessible and approachable service to support sustainable economic growth.
Our areas of focus include:
Provide integrated support to businesses to start up, invest and grow
Provide the right economic infrastructure to facilitate maximum investment
Support businesses by helping to meet current and future skills needs
Support local people into jobs and encourage economic and social inclusion
Gather and analyse economic intelligence to inform actions and decisions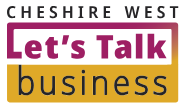 Cheshire West and Chester Council is committed to supporting local businesses to help them start, develop and grow. Along with other key organisations operating across the Cheshire West area, we offer a range of free, independent advice and guidance. Visit Let's Talk Business here.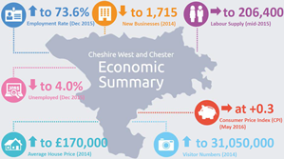 The Economic Summary is an interactive document containing information on employment and productivity, business growth, population and education, and other indicators.  Click here to view this month's summary.  Previous month's reports and data can be viewed on the JSNA website.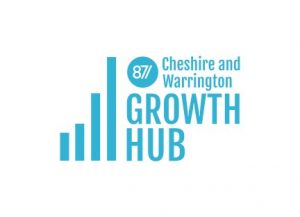 The Cheshire and Warrington Growth Hub provides business with high quality assistance from local professional services and strategic partners, including local government and academia. The Growth Hub is governed by the Cheshire and Warrington LEP.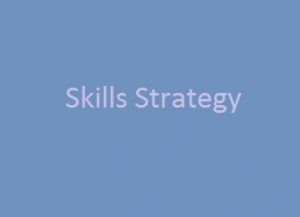 Cheshire West Growth team work with business to ensure there is a steady supply of well-qualified candidates for the jobs they are creating.  Through partnerships with local Colleges and Universities, we are developing the next generation workforce.  At our Work Zones, anyone who is currently out of work can find the support they need to find employment.  Work Zones also provide bespoke training packages for large scale recruiters.  For more information on our Skills and Employment work click here (link).