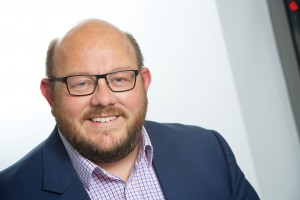 The organisation driving Chester's regeneration is heading to MIPIM, the world's largest property convention, to promote the city to investors and developers.
Chester Growth Partnership – formerly Chester Renaissance – is sending a delegation to the event which attracts around 2,000 exhibitors from 93 countries. MIPIM takes place in Cannes between March 15-18 and includes exhibitions, networking events and conference sessions.
Guy Butler, chair of the Chester Growth Partnership, said: "Chester is well known as a heritage city but it's also a business centre that's home to large company headquarters, growing enterprises and significant infrastructure investment.
"MIPIM is the number one event in the property calendar and the place where cities – including our neighbours in Manchester and Liverpool – promote themselves to investors, corporate end-users and professionals from other sectors.
"We are hosting an event and will be working as advocates for Chester. We have an investment map which shows that for over 20 years Chester has been home to a cluster of major financial services businesses. These have been joined more recently by Bristol Myers Squibb, Tetra Pak and Virgin Money. UK Trade and Investment have also recognized Chester as part of the North West Financial Centre of Excellence alongside Liverpool and Manchester.
"Current investments in the city total around £700 million and there is more in the pipeline. The regeneration of the Central Business Quarter has begun with the completion of One City Place. This 70,000 sq. ft. office building by Chester train station is the first phase of wider developments, with a large Waitrose store and improved public access already delivered.  The new Cultural Centre and library are under construction, as is the relocated bus exchange, with a new retail complex on Northgate Street to follow."
By 2028, it is planned that Chester will offer up to 500,000 sq. ft. of Grade A office space – housed in ten buildings – creating around 3,500 jobs. The 7.5 acre Central Business Quarter site will also include 200 homes, restaurants, leisure facilities and car parking for the station, office occupiers and residents.
Sally Pilott, a property lawyer at DTM Legal and a member of the Chester Growth Partnership's investment team, said: "Everyone can see solid progress being delivered in Chester. There's much more to come that will help ensure the city remains an attractive place to live and work. We are not going to keep that story to ourselves and MIPIM will give us a good platform."
The private sector delegation has 100 per cent funded itself and includes representatives from Redrow, DTM Legal, Glenbrook property and Influential, the communications agency. It has also been backed by Marketing Cheshire and Muse Developments, which has delivered One City Place.
Other local businesses supporting Chester at MIPIM include the Aldford-based design company Lister Carter.